The National and University Library of Slovenia presented the EODOPEN project at the International Conference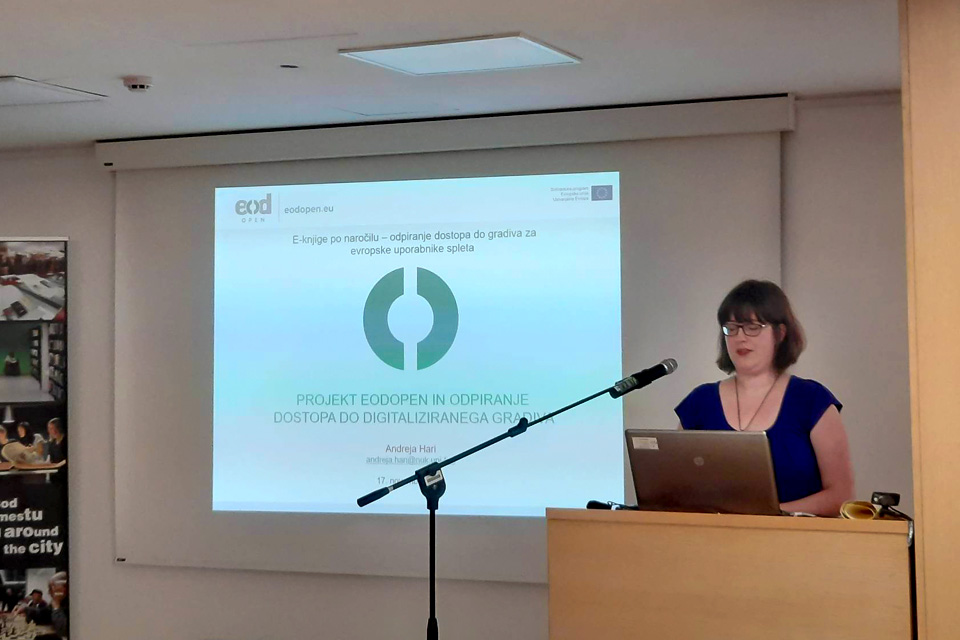 On November 17th, 2022, The National and University Library (Slovenia) presented the EODOPEN project at the International Conference Zmoremo – videti naprej (We can do it - seeing forward), which was organized by the Learning Center of the Ljubljana City Library as part of the Erasmus+ project TECH.LIBRARY.
The professional conference was focused on the work with blind and partially sighted users and good practices implemented by librarians in Slovenia and Croatia. Andreja Hari, NUK, presented the project and its activities within the working group four (WG4): Delivery formats of digitised material for special needs. Her main focus was a short presentation of the work done in the project – the guidelines, current researches in the field of improving digitized works for the blind and partially sighted, the introduction to the trial of books production in EPUB format and the future work planned in 2023.
Some other presentations included: presentation of Slovenian library for the blind and partially sighted, reading groups for blind and partially sighted which are organised in public libraries, introduction of the project TECH.LIBRARY and work done by Croatian libraries in Karlovec and Koprivnica. During the conference we could also tried the glasses that simulate different eye conditions and some of the assistive technologies which blind and partially sighted use for reading: various magnifying glasses, electronic magnifying glasses, screen for magnifying, DAISY players, braille displays and brand new braille notebook.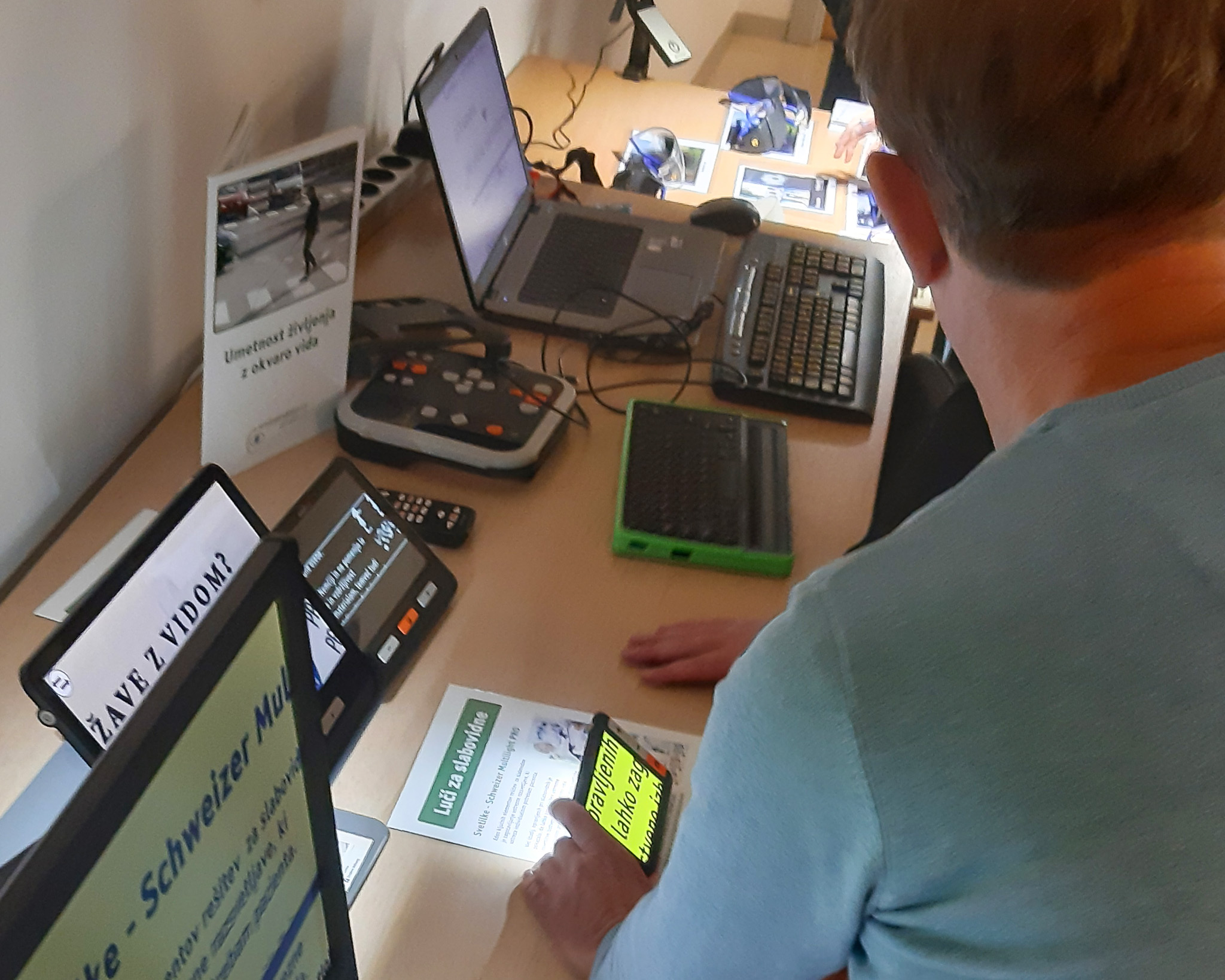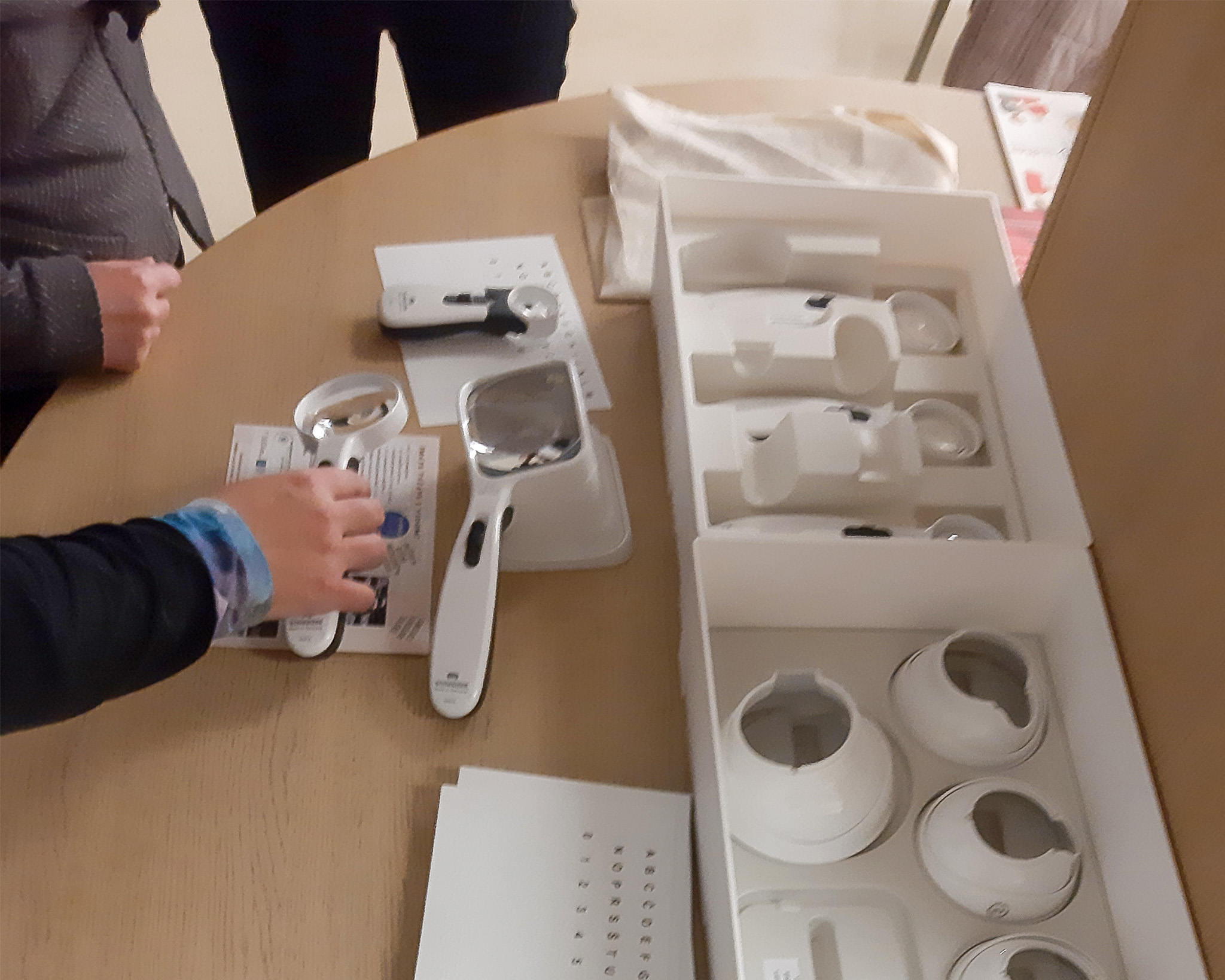 It was wonderful to see what kind of services other libraries in Slovenia and Croatia offer to this group of users which are also one of the main target groups in our EODOPEN project. Attending the conference gave us new ideas, connections to other librarians and could improve or influence our own work as well.
November 17, 2022