Olomouc Research Library Successfully Hosted EOD Network & EODOPEN Meeting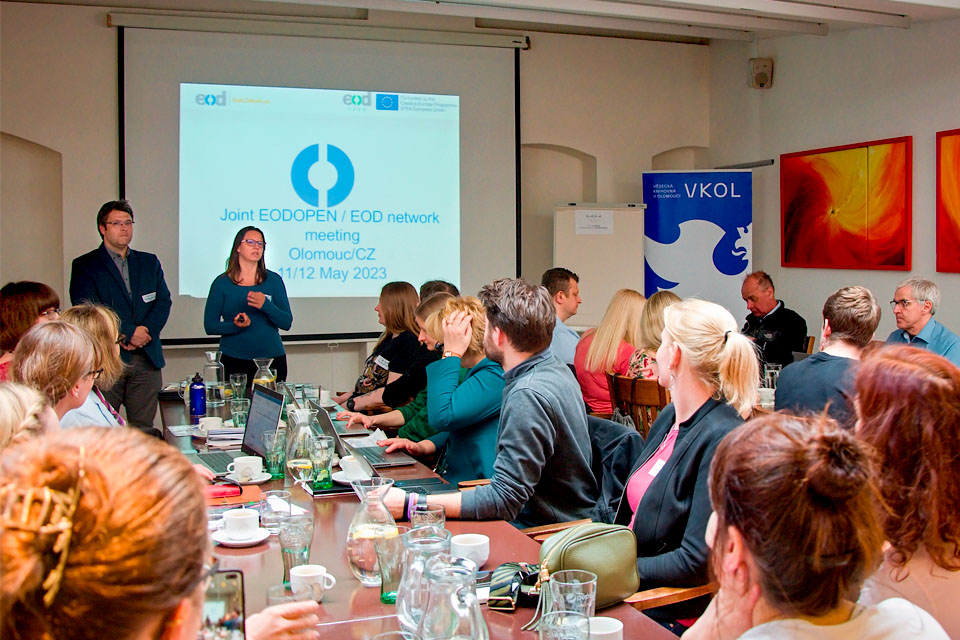 In collaboration with the Moravian Library, the Olomouc Research Library successfully organized a joint EOD network & EODOPEN meeting. This two-day event, held on May 10th and 11th, 2023, at the centrally located Hotel Arigone in Olomouc, Czech Republic, focused on project progress, the future of libraries, and the integration of artificial intelligence (AI) technologies.
Bringing together approximately 50 librarians and experts from 11 European research and national libraries, the event served as a platform to discuss the latest trends and innovations in the library field. Participants had the opportunity to engage in insightful presentations, thought-provoking discussions, and practical tutorials led by project working group leaders.
The event kicked off on May 10th with informal pre-meetings, allowing members of different working groups to network and discuss specific topics of interest. Following the official welcome and opening, Silvia Gstrein from the University of Innsbruck presented the annual report, providing updates and an outlook on EOD, ODM, and other services. Pascal Godard from the National University Library of Strasbourg shared valuable insights into the library's digitization services and its extensive resources.
One of the afternoon's highlights was a discussion on machine learning in libraries, led by Petr Žabička from the Moravian Library. The session explored the integration of AI in libraries and its potential impact on user behavior, services, and interfaces, shedding light on the evolving role of AI in the library landscape.
The meeting continued with a presentation by Silvia Gstrein, providing an overview and update on EODOPEN and detailing the current status of the project. Attendees also had the opportunity to witness a demonstration of the Rights Clearance Documentation Tool by Szabolcs Dancs from the National Széchényi Library, showcasing its capabilities and benefits.
After the first day's sessions, participants had the option to choose between a city tour or a library tour, enabling them to explore the rich cultural heritage of Olomouc.
The second day began with a warm welcome and an overview of the day's activities. Petr Žabička from the Moravian Library presented the Common EODOPEN portal, highlighting its features and benefits. The meeting continued with a series of showcases and best practices from 10 partner libraries, focusing on communication and dissemination activities carried out in different countries thus far. Following a short break, Jerker Rydén and Mårten Asp from the National Library of Sweden conducted a tutorial titled "Follow the Book," offering practical guidance on working with licensing schemes in libraries. The event concluded with a summary session, providing attendees with an opportunity to ask questions.
The next EODOPEN project meeting, the 9th in the series, is planned for September at the National Széchényi Library in Budapest.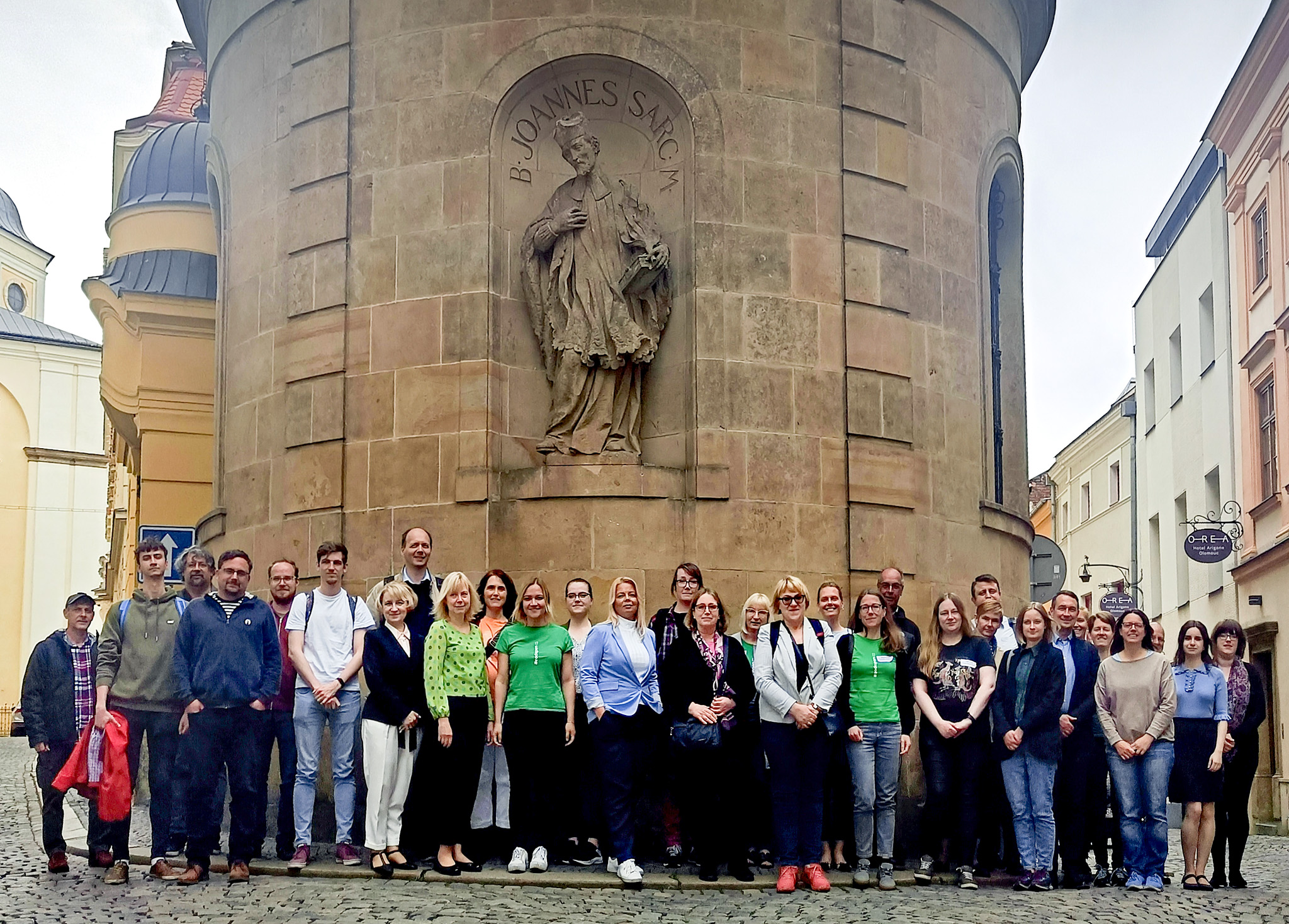 May 15, 2023