From Shelf to Screen: Authors' Voice Support for Digitization at Vilnius University Library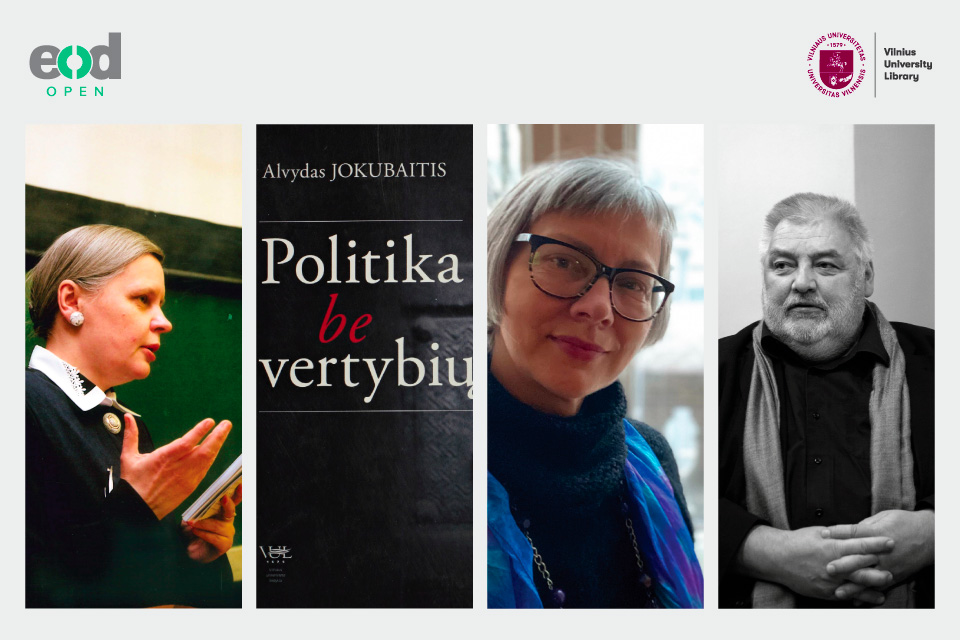 In a strategic collaboration with the EODOPEN project, Vilnius University Library has commenced an important phase of digitizing selected works authored by renowned scholars from the university and subsequently published by Vilnius University Press.
This initiative is not merely a digitization of physical pages, but it represents an essential transition in the preservation and dissemination of academic works in a rapidly changing digital landscape. Recognizing the importance of authors' insights in this transformation, interviews were conducted to understand their perspectives on the digitization drive, especially concerning their works.
Vilnius University Library conducted 4 interviews with authors who granted permissions to digitize and make their monographs openly accessible within the framework of the EODOPEN project so far.
Dr. Birutė Railienė, affiliated with the Wroblewski Library of the Lithuanian Academy of Science, conveyed her affirmation towards the digital representation of her work, "Andrzej Śniadecki", now hosted on the VU Library Digital Collections. She emphasized the important role of digitization in ensuring that scholarly works remain relevant and accessible indefinitely over time.
Professor Birutė Jasiūnaitė from the Department of Baltic Studies shared her thoughts on the digitization of her illustrated monograph "Šventieji ir nelabieji frazeologijoje ir liaudies kultūroje" (Saints and Non-Saints in Phraseology and Folk Culture). Prof. Jasiūnaitė spoke about the digital accessibility of her book, saying, "If a person has a family, it is better to spend money on bread. My book might be useful for teachers. It is vital that someone takes an interest, even if it is a small group. The same goes for many books. They might go unread for years, but once discovered, they hold great significance."
A pragmatic perspective was provided by Professor Alvydas Jokubaitis of the Institute of International Relations and Political Science. Addressing the digitization of his book, he commented: "A generation has grown up with no knowledge how to reach the library. For them, everything has to be in digits. Therefore, we have no other choice."
Further emphasizing the authors' collective support for the project, a discussion with Professor Alfredas Bumblauskas of the Faculty of History highlighted his views: "More people reading is in all of our interest." Digitization not only provides a more extensive platform for the dissemination of knowledge, but also ensures that authors' works receive the exposure and recognition they deserve. By making their writings more universally accessible through digitization, authors can connect with a wider readership. This not only enhances their professional footprint but also ensures that their scholarly contributions are made available to those who might benefit from them the most. In essence, by facilitating a more extensive readership, digitization creates a win-win situation for both authors and readers.
You can read full interviews with the authors here:
September 4, 2023