EODOPEN's Remarkable Showcase at LIBER and WLIC Conferences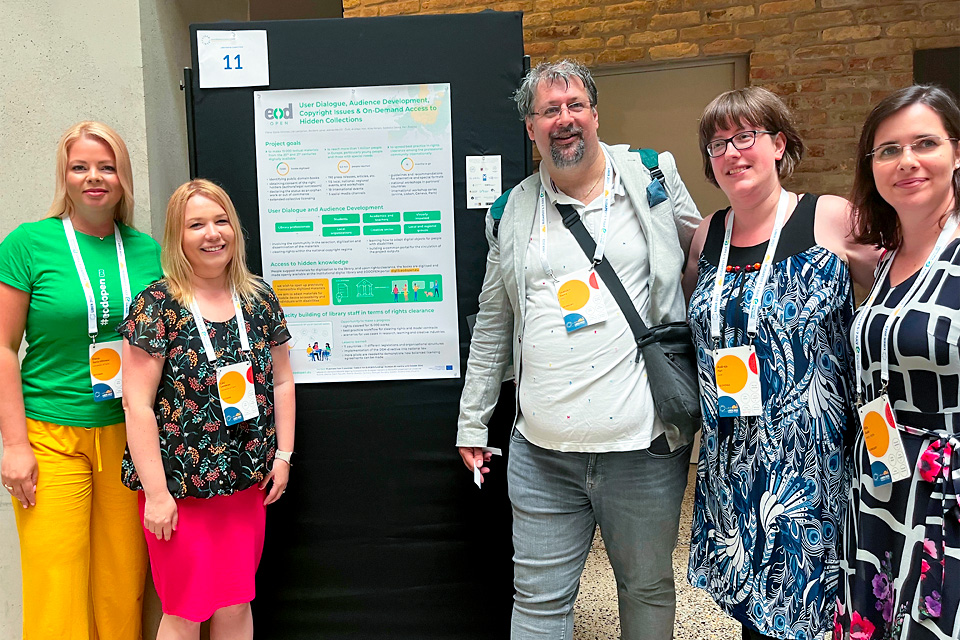 EODOPEN made a remarkable debut at the LIBER Annual Conference 2023 and the World Library and Information Congress 2023 (WLIC2023, IFLA), underscoring our core values of user dialogue, audience development, copyright matters, and on-demand access to concealed collections. The presentation shed light on the project's goals, outcomes, and its potential to transform the accessibility of cultural heritage materials for everyone.
Achieving Success at LIBER2023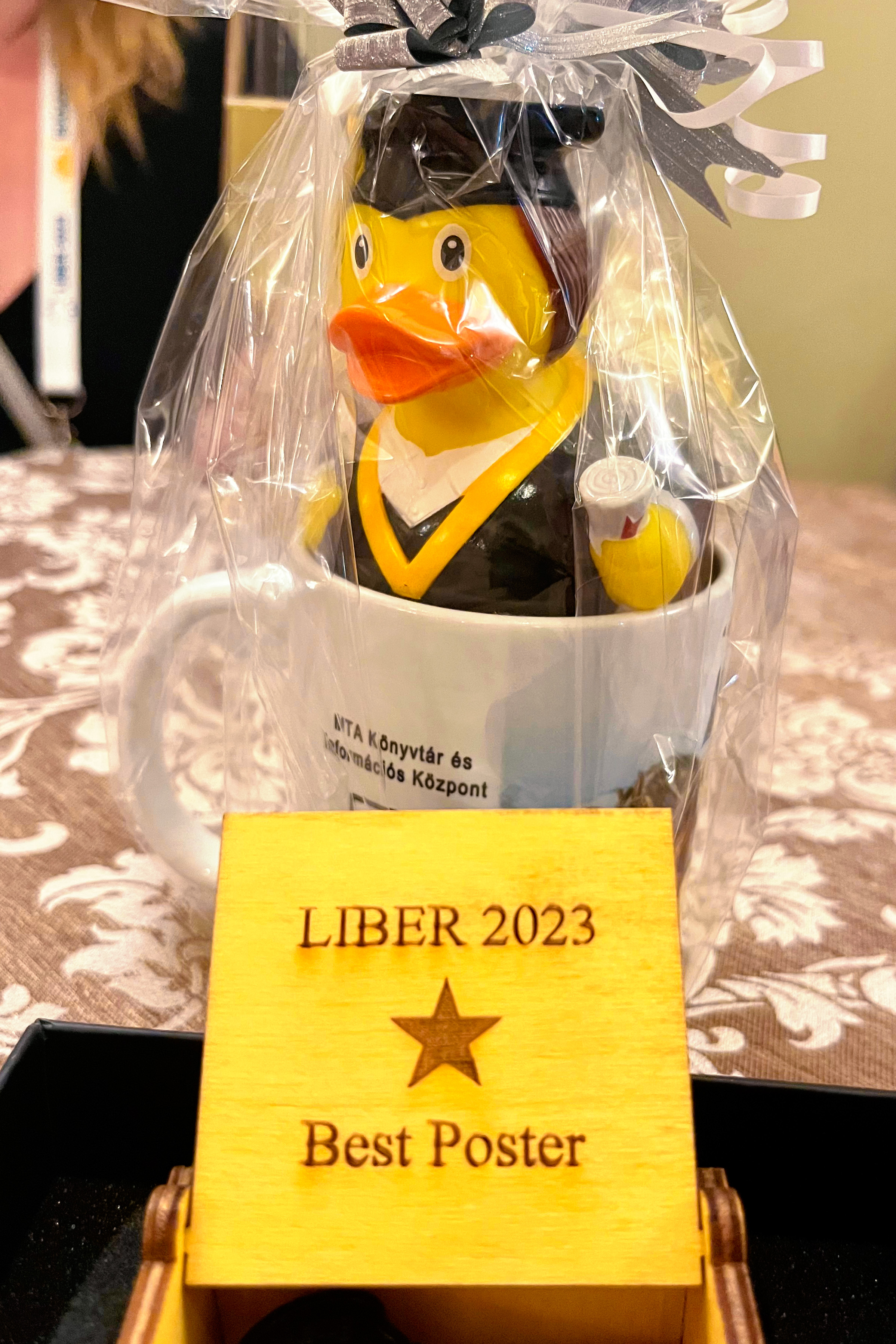 The LIBER Annual Conference, a key event for academic libraries, provided EODOPEN with a remarkable platform for dialoguing with European colleagues. Fruitful discussions on community involvement, accessing hidden knowledge, and enhancing library staff's capacity for rights clearance marked the first week of July in Budapest. Notably, the presentation received the "Best Poster Award," showing its importance, impact and potential. This recognition confirmed EODOPEN's commitment to strengthening partnerships within the European library community. It also opened doors to collaborative opportunities and sparked further interest in their approach to making knowledge more accessible.
EODOPEN's Spotlight at WLIC2023
In Rotterdam at WLIC2023, where librarians were talking and presenting in the library world, EODOPEN showed the second poster about transformative potential that project holds for making cultural heritage materials universally accessible. In the midst of discussions about audience development, digital curation and open knowledge, EODOPEN shone as a symbol of collective efforts to safeguard and share Europe's cultural heritage.
EODOPEN stands as an audacious endeavor that envisions digitizing and granting open access to an extensive tapestry of books, manuscripts, and cultural gems residing in various European libraries. This grand undertaking aligns seamlessly with the contemporary narrative of democratizing knowledge and embracing inclusivity in an increasingly digital-centric world.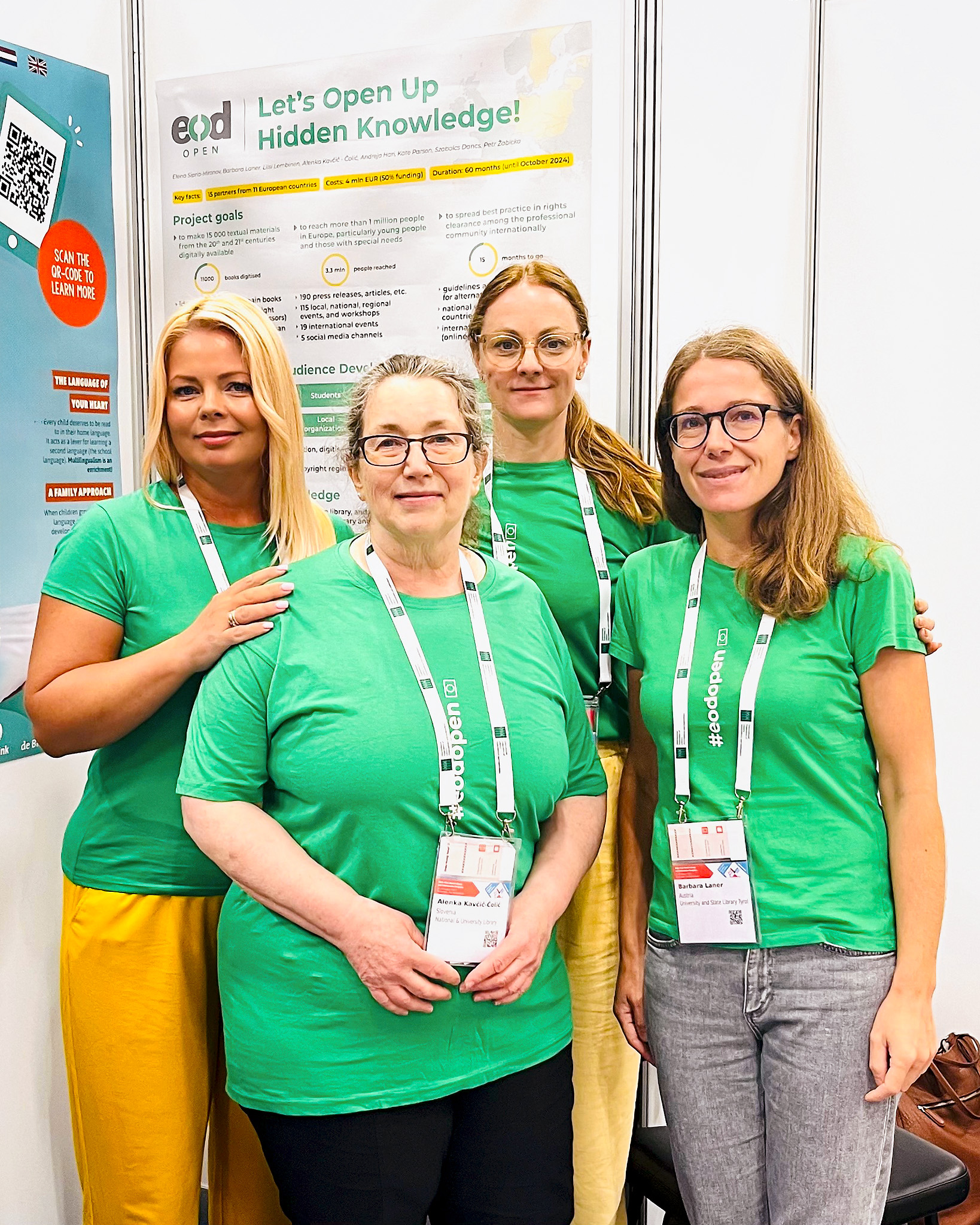 Special Thanks for Valuable Contributions
Project leaders would like to extend sincere thanks to all those who contributed to the success and visibility of our recent endeavors at EODOPEN. Project partner's dedication and hard work have been instrumental in showcasing project mission and results at the LIBER Annual Conference 2023 and the World Library and Information Congress 2023. Their commitment to user engagement, audience development, copyright considerations, and the universal accessibility of cultural heritage materials are making a significant impact. All together, we are shaping a future where cultural treasures are accessible to all. Thank you for being a part of this inspiring journey!
September 11, 2023