The Start of Digitization at Vilnius University Library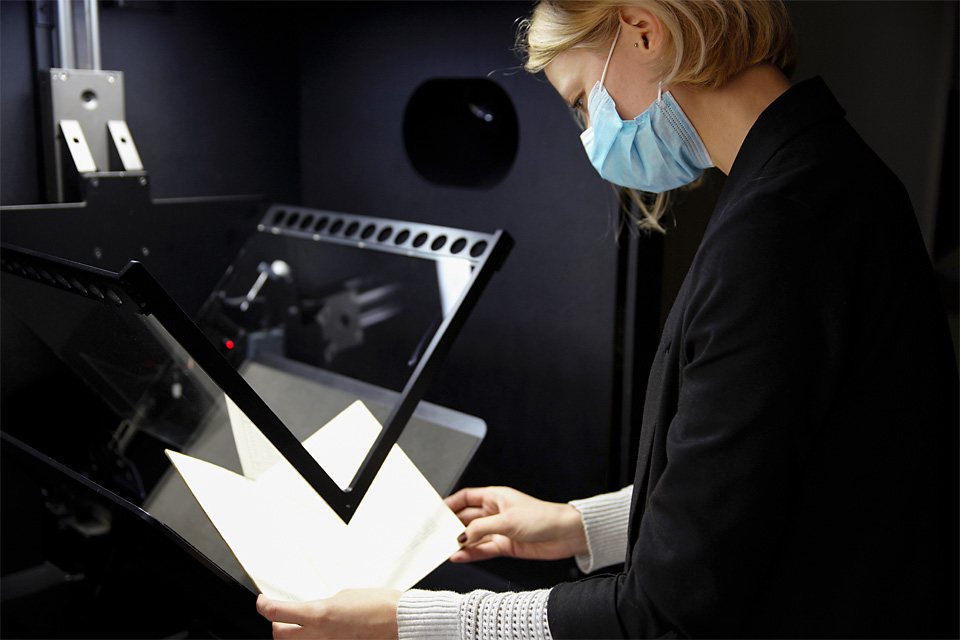 Vilnius University Library has joined EODopen project team in November 2019. Soon after having officially joined EODopen, the staff of the project at VU Library started planning EODopen activities.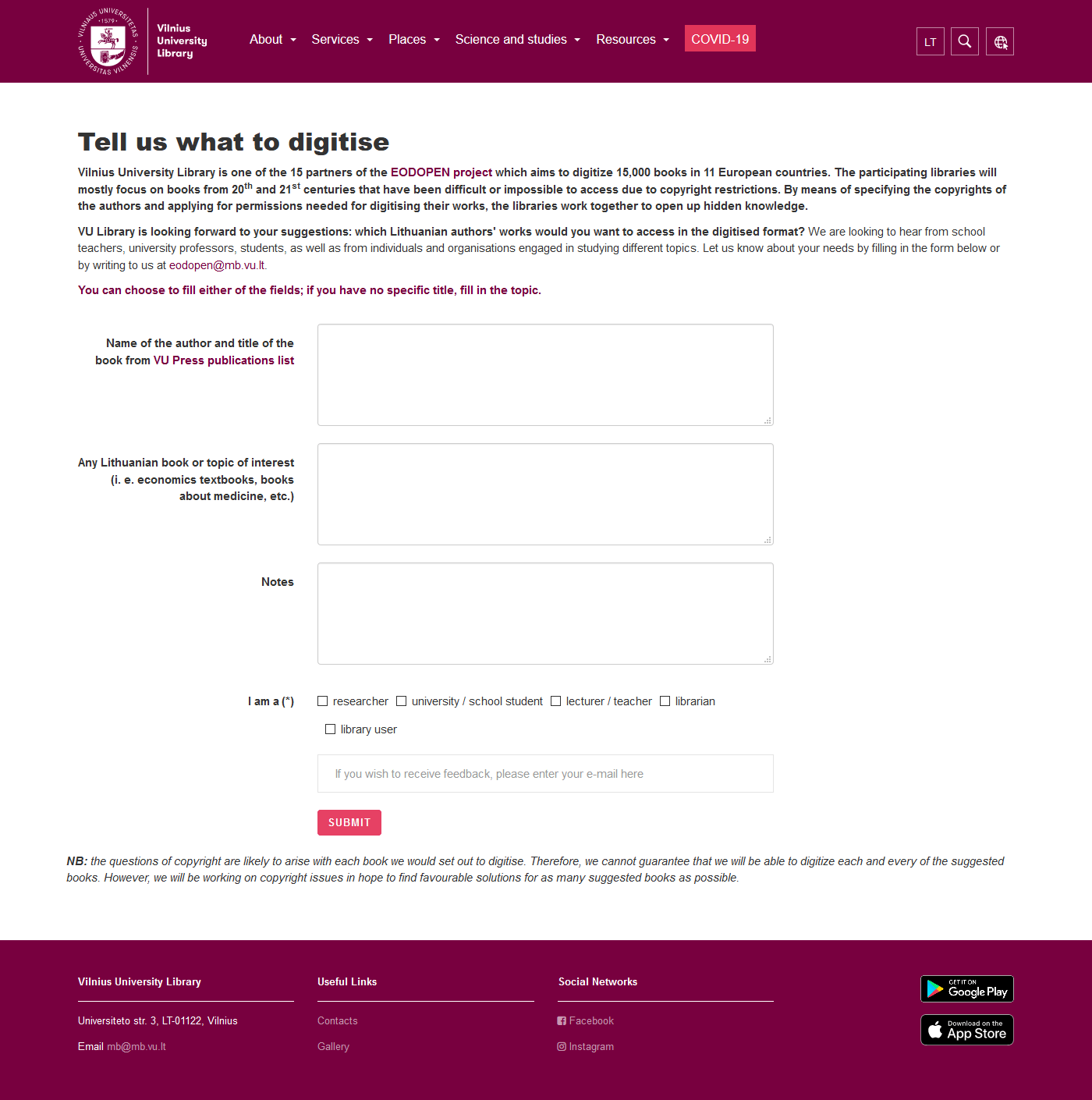 Vilnius University Library's Online survey form At Vilnius University Library we started by collecting the propositions on what books should we digitized. First of all, we have made an online survey form that we communicated via our website and the University's website, as well as our social media channels. Direct communication with the University faculties' communities, conducted by our subject librarians, also helped disseminating the information about the project inside of the largest academic community in Lithuania.
As far as communication activities go, at the beginning of the project, we distributed a press release that received a significant interest from media and TV. Information about the EODopen and VU Library joining the project appeared on most-read online media outlets, the head of the project at VU Library, dr. Zibute Petrauskiene, gave interview for one of the local TV News channel, the information about the project was also featured on national television broadcast. It has certainly helped in obtaining some propositions of books that we should digitize. To this date, over 300 books and documents have been suggested!
The major step we took at VU Library regarding copyright clearance actions, is the agreement that we have reached with VU Press. Even before launching the survey, we anticipated that if we ask our academic community's opinion on what books should be digitized, many of them might suggest books published by the University Press. So, we held a meeting with the University Press and agreed that if we receive a request to digitize one of their books, they will waive their rights leaving us with a simpler task to obtaine the author's agreement.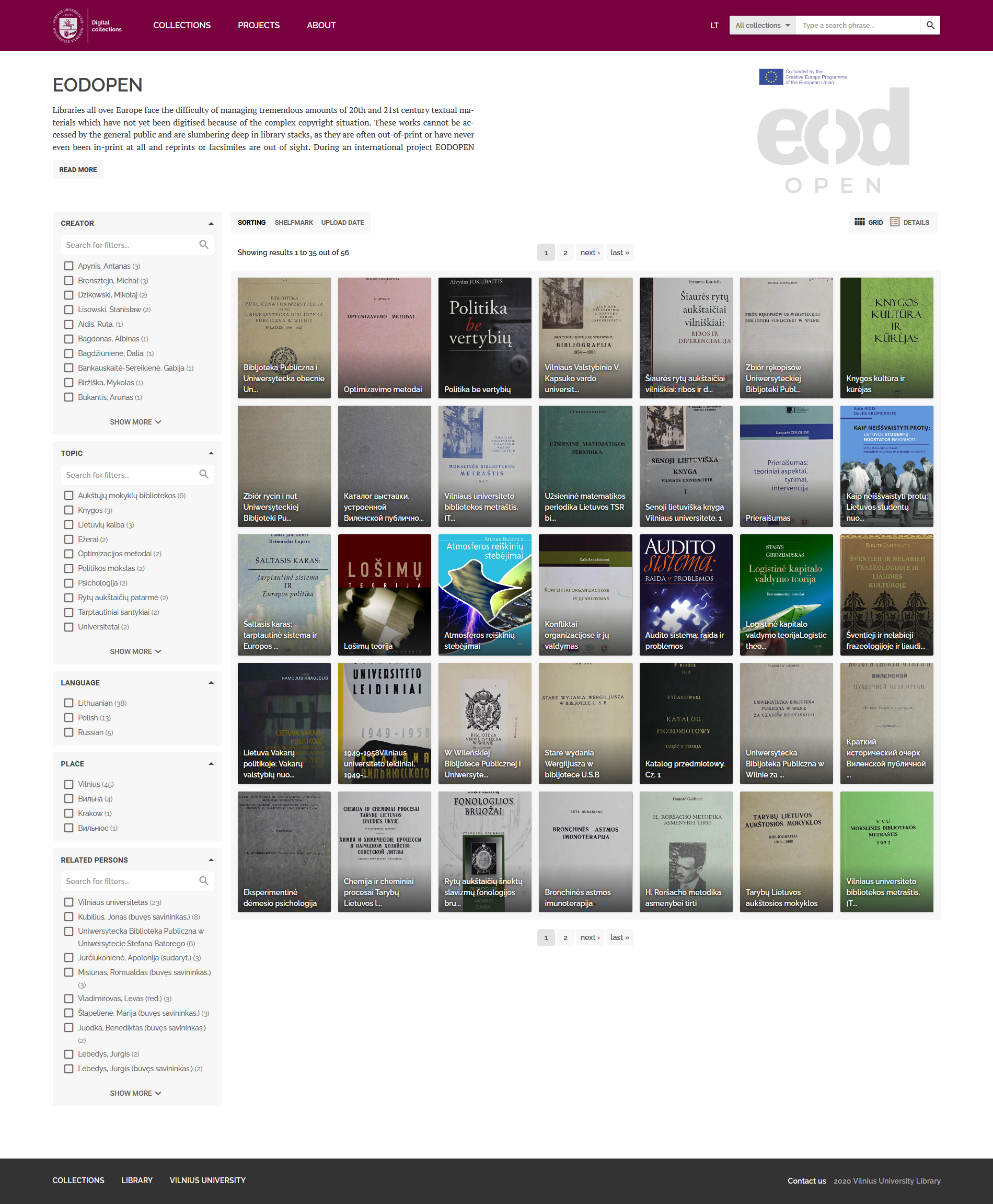 Vilnius University Library's Digital Collections When it comes to the most recent news, VU Library is very happy to have presented this October a special EODopen Collection on our Digital Collections platform. All books that have been digitized within EODopen project from now on will be placed there. Our IT team at VU Library is now focused on improving the technical features of the collection as we want to enable the download of content in different formats. However, we are happy that at present 56 documents on various topics: psychology, international relations, geopolitics, literature, linguistics, geography and more are available for users. Nearly a hundred more books have already been delivered to be digitized, so very soon more books will be uploaded to the EODopen Collection and made accessible to the public. Let's open up hidden knowledge!
P. S. We are happy to share our experience and to receive advice on how we can improve our activities. Drop us a line at eodopen@mb.vu.lt!
November 1, 2020