EODOPEN members explore best practice models for rights clearance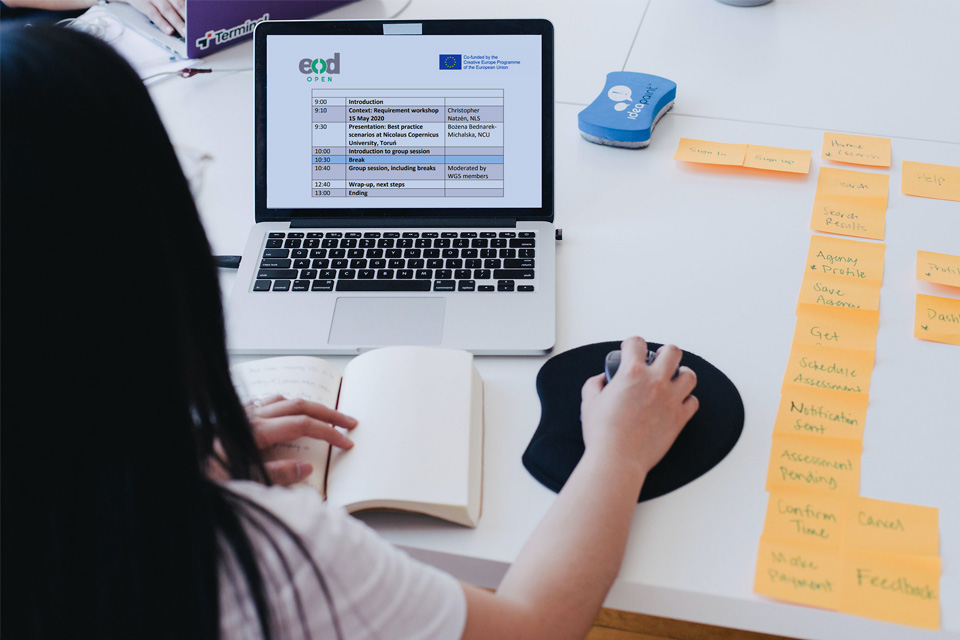 As a result of the workshops conducted by the Rights Clearance Assessment and Support Group (WG5), a report on best practice models for the practical process of rights clearance is available for interested parties.
On 27 October, 37 members of the EODOPEN project and the eBooks-on-Demand consortium participated in an online workshop to agree on best practice solutions for practical rights clearance, including relationships with Copyright Management Organisations. The discussion focused on existing problems and what practices are best for dealing with rights holders, workflows, accessing information, working with different user groups, handling risks and technical limitations.
Participants reported how existing national legal exemptions have led to institutional practices. This has implications for workflows, as different regulations also lead to different licensing systems in different countries. Most partners had either in-house or external legal counsel, which facilitated rights clearing. Rights clearing was usually done through direct communication with the author, publisher, institution or whoever held the rights. The most difficult situations were those where copyright was unclear, so much of the workflow focused on minimizing the risks associated with digitizing these works.
Generally, access to out-of-copyright works was granted as these were the easiest cases. Access to digital versions was often limited to national boundaries. For copyright works, access was usually limited to premises. Technical restrictions were in place to mitigate the risk. Participants shared how flexible model workflows are best suited to different scenarios, however, they are currently constrained by Digital Single Market Directive.
The results of the October workshop were evaluated during the practice session on 5 November. It was concluded that for a best practice model to work it is important to establish whether permission is needed, identify the rights holders and what rights are needed, contact the rights holders and negotiate permission. There is the problem of adapting this across Europe. Uncertainty about the forthcoming Digital Single Market Copyright Directive made it difficult to agree on general practices that would work across borders.
The preparatory workshop on 27 October and the follow-up workshop on 5 November, therefore, served to prepare and gather information in advance of the national workshops to be held in 11 EODOPEN partner countries between 1 April 2021 and 31 December 2023.
You can read the full report here:
https://eodopen.eu/download/WG5-A15a-Report-Workshop.pdf
EODOPEN or eBooks-On-Demand-Network Opening Publications for European Netizens is a four-year project co-funded by European Commission's Culture Programme.
May 14, 2021